Portland has no shortage of local breweries, and if you call yourself a beer snob you won't be disappointed with our offerings. Our brewers are definitely some of the finest, offering up a wide variety of options to choose from for your tasting pleasure. From Ales to IPA's Portland brewers offer up something for everyone, using everything from blueberries and pumpkin, to Bourbon and wine the list of creative ingredients being used around our city is going to have no problem keeping you intrigued. While all of our local breweries offer impressive creations, there is one in particular who has won me over time and time again, holding the title as my favorite beer:Allagash.
I recently participated in one of their brewery tours, which are offered to the public for free. The tours take place often (a schedule can be found on the Allagash website) and whether you are a Portland local, or just here for a visit I would highly recommend taking the time to enjoy this experience. Our tour started off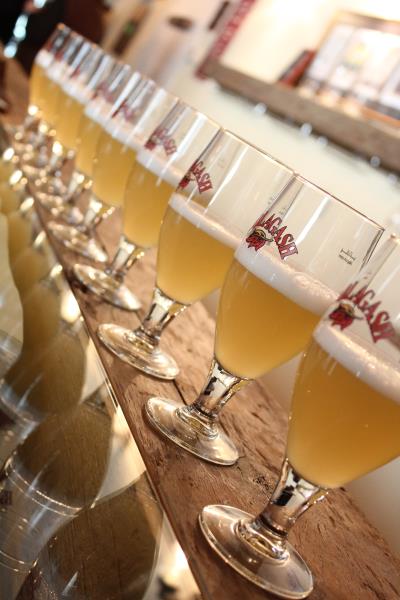 in the shop/store section of the brewery where we were greeted by some of the friendly, outgoing and obviously passionate, staff who were all more then happy to partake in conversation and answer questions. Before we got to see where the magic happens, we were given generous samplings of four different beer types (bring I.D.). It's probably assumed that our questions may be kept to a minimum if they get us half drunk first and we have to use all of our focus on not sustaining injury along the way ;).
After our "samplings" (and a safety run down) we were led into the heart of Allagash Brewing Company, all the while being fully entertained by our charismatic tour guide, Nick who did a fabulous job of educating us on the brewing process. We weaved our way around giant cask's of fermenting beer, through an assembly line of newborn's being bottled, and into the cavernous holdings of the aging cellar, where the shelves are lined with giant Jim Beam bourbon barrels containing one of my personal favorites, the outstanding creation known as Allagash Curieux (amongst a few others).
Allagash, which was founded in 1995 by Rob Tod, started as a one-man operation with the intention of producing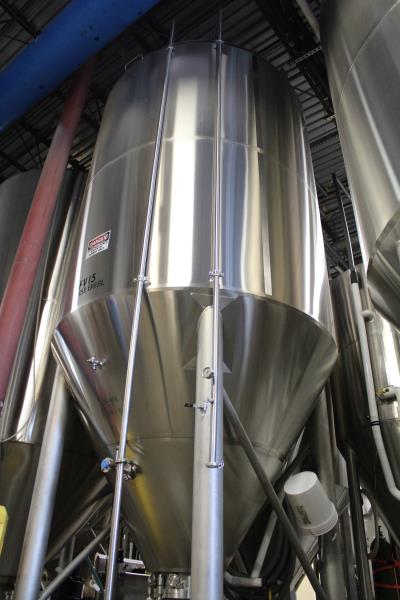 traditional Belgian style Ales. Today, Allagash continues their success by "pushing the limits of beer"; the creativity of Allagash becomes quickly obvious after sampling several different types of their offerings, which are all unique, and all amazing. One of my favorite samplings of the day was the Interlude, this classic Belgium farmhouse ale was combined with a house yeast strain to create a light, fruity delight which was then aged in Merlot and Sirah wine barrels, giving it a unique and distinctive flavor very comparable to drinking an actual wine. I was attracted to this selection by the oh-so creative, and adventurous, idea of introducing wine and beer to one another. The outcome was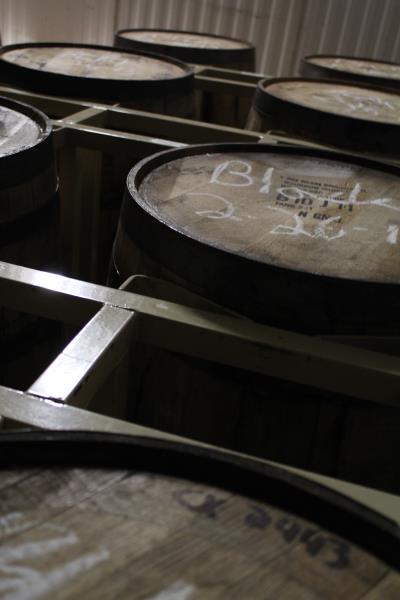 quite impressive.
My overall experience at the brewery was lovely, informative, and entertaining. If you're looking for something fun to do on a day off, feed your curiosity about the brewing process, or just want to further explore Portland's vast world of local Breweries, then an Allagash brewery tour would be a great place to start! If you are on the hunt for innovation, creativity, passion, and excellent, one of a kind beer then look no further, because Allagash is providing it daily.
Apparently, success can be bottled and sold. Enjoy!