I was out again on Thursday night with an old high school friend who was in town visiting, another Portland first timer. We met up with some friends of mine and headed over to LFK,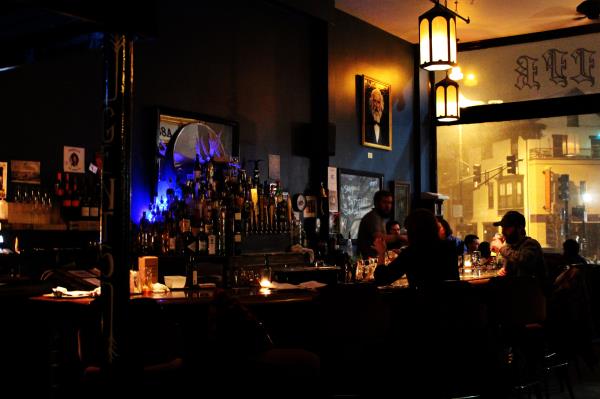 a bar and restaurant located in the West Ends Longfellow square. This off-the-beaten-path hideaway was a recent accidental discovery of mine, I wandered in by "mistake"one night under the presumption I was at Miyake, its next-door neighbor (classic Casey move ha). I found myself immediately intrigued by the indie-hipster vibe and feel of the place. Very chill, laid back, and inviting, LFK is packed with nooks and crannies full of interesting décor that kept my eyes wandering, and me inside for a drink.
This quirky hangout had lots of hidden treasures just waiting to be discovered. Old typewriters and board games litter the shelves and the décor has no rhyme or reason, but works incredibly well in this narrow, high ceilinged hideaway. Dimly lit corners full of tables and couches were lit by lamps that looked like they had been plucked from grandma's living room, offering great places to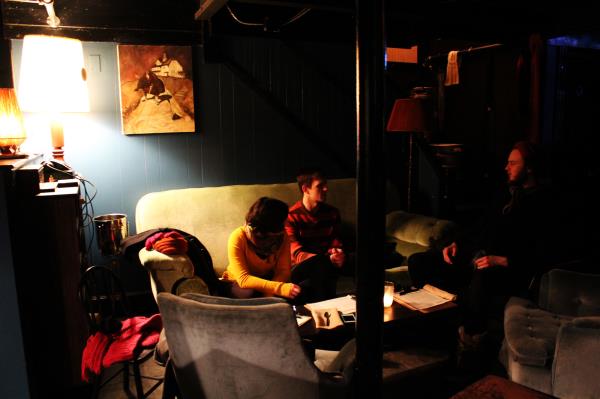 hang and chat with friends. The menu offerings take note to offer something for everyone, vegan and gluten free options are marked, and there are a good variety of options to choose from. Amongst the offering are: a meat and cheese plate (always a must try to satisfy my inner cheese connoisseur), Black Bean Kalamata Hummus, Kielbasa w/ buttermilk mash, sauerkraut, juniper berry, and mustard (um, yes please), Roasted Mushroom Stew… you get the idea. Overall a great looking menu that offers a good variety of selections, an array of ingredients are being offered here, and its always a plus when there are options for those of you with limitations to what you can eat. Prices are pretty reasonable here also with entrees topping at $16 (most of them stay right around $10), your drink however, will cost just as much as your dinner, all featured house cocktails are $9, but they do make it worth your money. All in all we've ended up with a good vibe, good service, good food, good drinks, hard to beat that! If you find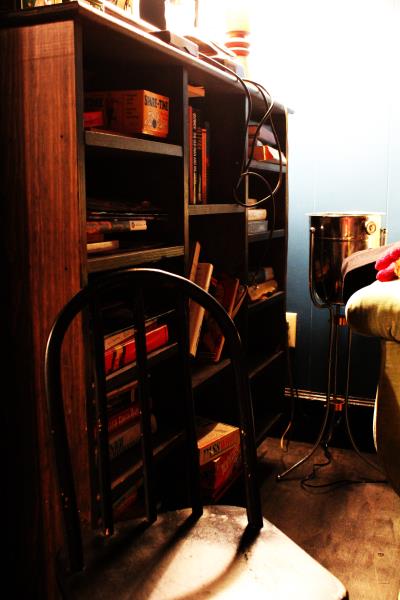 yourself wandering around the West End some evening I would suggest following suit and getting lost for a bit at LFK.
<3 Casey