Saint Patrick's Day celebration was in full swing this year at Brian Boru's! The festivities started at 6:00 A.M. and for the first time ever I had a coffee in one hand and a beer in the other. With the sun barely peeking over the ocean I sleepily sipped my first Guinness and with a little help from my friends at Brian Boru's I successfully set a new record for "time started drinking".
This Irish themed pub was the perfect place to celebrate Saint Patrick's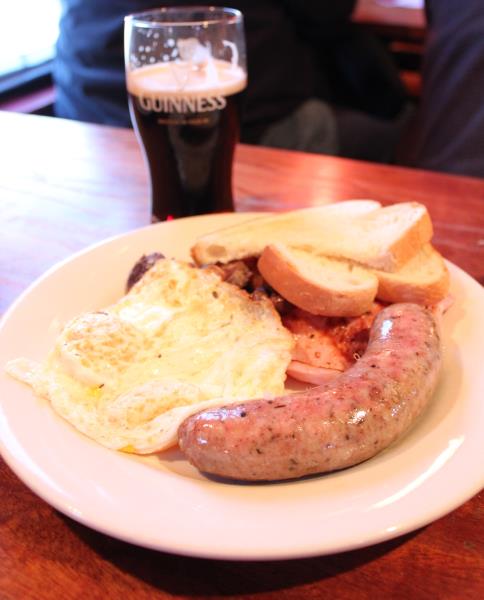 Day. I started the day off with their hearty Irish breakfast; which consisted of fried eggs, sausage (the real kind), ham, and black and white pudding (blood sausage, which I passed on :/ yes, I'm a chicken), and it was the perfect preparation for the steady flow of Guinness and Jameson shots that soon followed.
The celebratory line-up lacked nothing, as if the live Celtic music, poetry readings, and Irish dancers weren't enough, Brian Boru's took it to the next level by bringing in Father Jim to do a blessing of the bar and share the story of Saint Patrick. Ha! Who knew? Apparently you can attend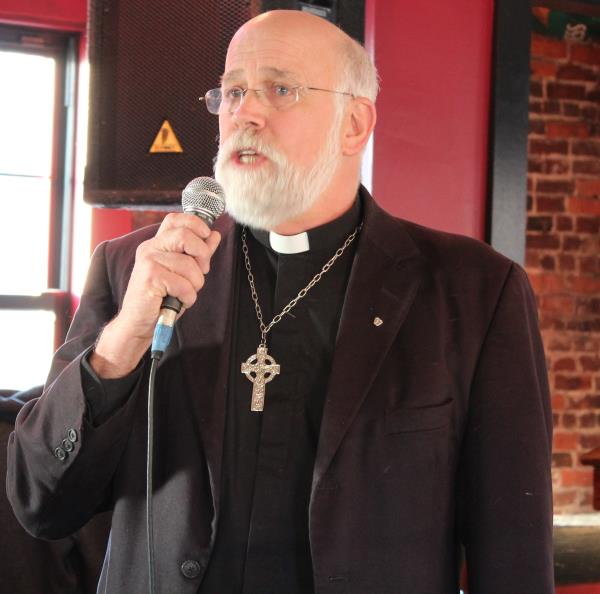 church service and get your Irish on all in one place, certainly not your typical "day at the bar"! I attended the celebration with my friend Julia and it was an authentic "Irish village" atmosphere at our table, complete with friendly neighborhood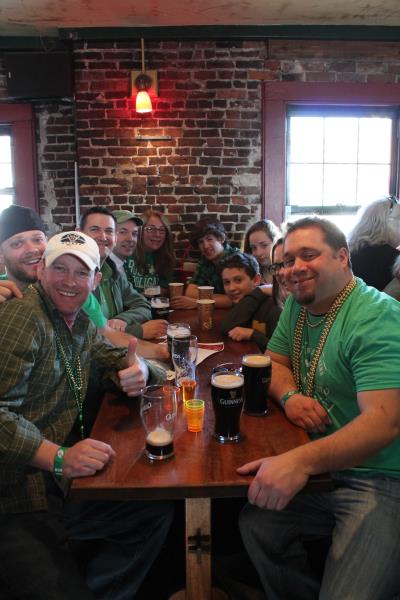 conversation and the local children along for a good time.
We quickly became friends with our tablemates and as the green river of Guinness flowed freely laughter, dancing, and music surrounded us, and our charismatic, playful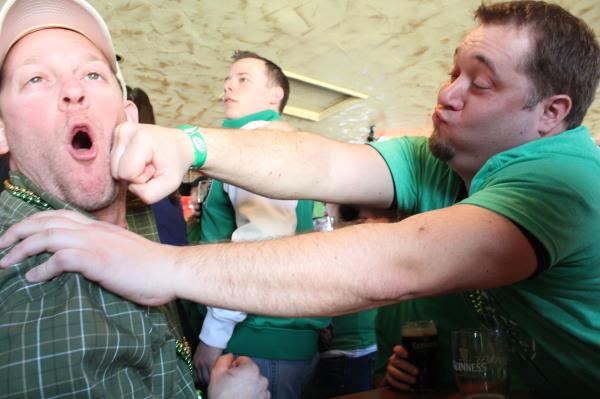 new friends.
Brian Boru's has definitely set the stage for an all around Irish good time. When it comes to Saint Patrick's Day celebration Brian Boru's sets the bar, my companion Julia later told me "I went out later that night, and the A.M. was definitely the best part". Good times and Guinness were had by all that day and while I certainly won't have any trouble keeping my sunrise drinking limited to once a year, it was an experience that has me looking forward to next year already!
If you are looking for a great vibe, good food, unique entertainment, and great people for next years Saint Patrick's Day Celebration then look no further, Brian Boru's has it all, trust me, you won't be disappointed.