Recently a few friends and myself headed outdoors for some quality time with nature. My bird watcher friend Michelle had recently been telling me about the Gilsland Farm Audubon, so we set a date and headed over. Located off of route 1 a short five minutes outside of Portland, the Gilsland Farm Audubon was a nature lovers paradise loaded with hiking trails and bird watching blinds. This 65 acre sanctuary was teeming with wildlife, we spotted a white egret in the salt marsh, a falcon over the Presumpscot River, a family of deer lunching in the woods, and even a friendly woodchuck revamping his burrows after a long winter hibernation.
We were greeted at the welcome center by the friendly helpful staff and their pet turtle, who were all more then willing to answer my questions and direct us out towards the trails. With watchful eyes we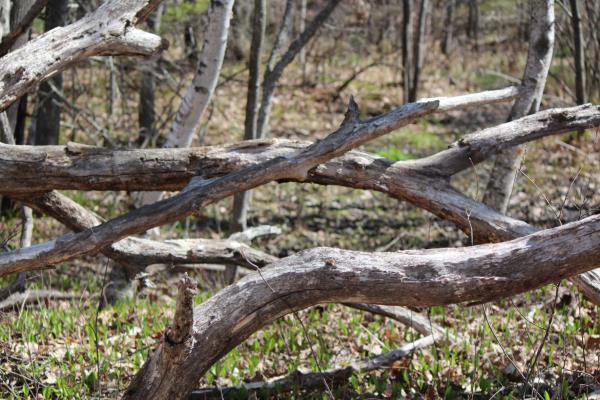 hiked our way over to the marsh, where we spotted the camera shy egret who to my dismay, succeeded in eluding my camera. As the majestic egret flew off we made our way through the wooded trails, speckled with colorful spring flowers that looked lovely streaked with morning sun. The wooded path led us out to a small meadow where we stopped off at the pond so I could hunt for frogs and tadpoles (one of my favorite childhood pastimes). After satisfying my inner child, we continued our walk along rolling hills and made our way towards the Presumpscot River, rumor had it there was a falcon nest nearby and Michelle was on the lookout! With a pure blue sky as my backdrop I photographed bluebirds and finches to my hearts desire while my explorer friends rested on a nearby bench.
Squirrels and chipmunks ran playfully through the woods as we made our way along the river and as we topped a small hill we were greeted by the woodchuck! This cute-as-can-be little critter instantly stole my heart and half of my memory card as he shuffled along near his burrow. The friendly old fellow (who had clearly had a rough winter), was a little rough around the edges but despite his rough appearance he was a true gentle soul, who calmly let me take shot after shot as he pushed around the dirt around his burrow doing his spring cleaning.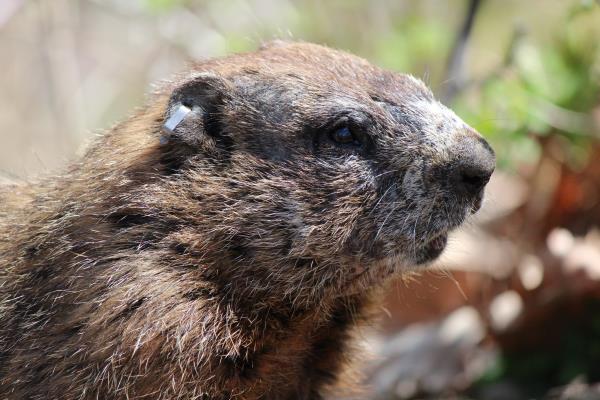 Reluctantly we parted ways with the woodchuck and continued our stroll which led us over another hill and back down towards the marsh, as we approached the bottom we came across a heard of deer munching their lunch in the sun, although not as trusting as the woodchuck the deer allowed me a few photos before they trotted off into the woods, their white tails flashing. We made our way back to the top of the hills and to our surprised delight the falcon made his appearance, the great bird of prey flew over head as we watched and I was lucky enough to snap a shot of this magnificent bird in action, he had lunch in his talons: a fish from the river!
Exploring the Audubon was a wonderful way to enjoy the morning outside and it was certainly teeming with wildlife despite its close proximity to Portland. The Audubon
society has done a great job keeping this sanctuary preserved for our local wildlife, as well as providing a great place for the public to step out in nature!