Finally it seems that spring has decided to arrive! After a long, cold, and very snowy winter in Maine I was dying for a nice day to spend some time outside and what better place to do it than at the lovely Portland Head Light and Fort Williams Park. The Portland Head lighthouse, an extremely popular sight in Maine, might just be the image that first comes to mind when thinking of Maine. This picturesque spot gives visitors and lucky locals alike a chance to marvel at some of our famous coastline and one of our many lighthouses.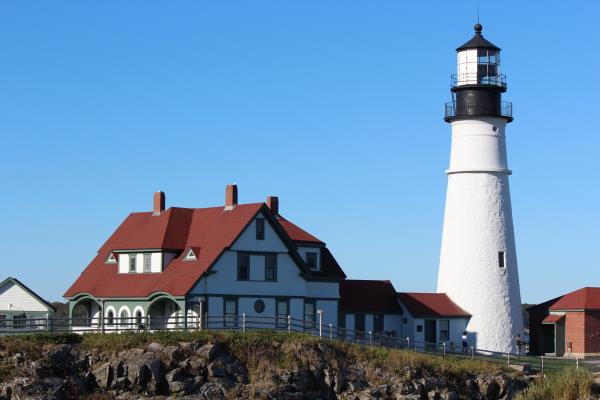 Fort Williams Park is a fabulous place to enjoy the outdoors, whether your flying kites, having a picnic, being a tourist, or just looking to get outside Fort Williams will offer you the perfect setting. With lots to see and do you will have no trouble exploring the day away; you will find old military dwellings to explore, trails winding their way through the woods for walking or running, fields for Frisbee throwing, soccer ball kicking or sunbathing and of course, the light house and coastline, for marveling.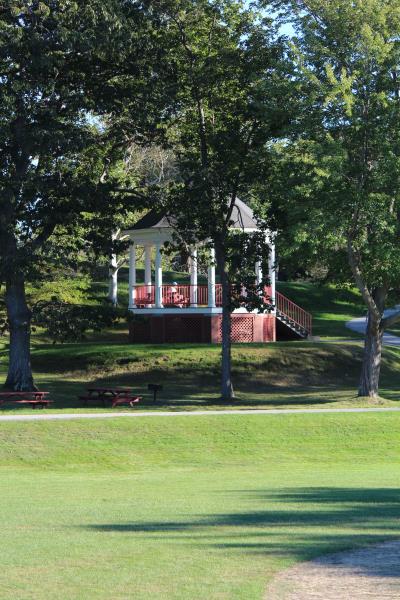 Relaxing on one of the sprawling lawns, the smell of salty ocean breeze in the air, listening to the sound of the waves crashing against the coast, is bound to make for a "life is good" type of experience and is a great way to unwind or just simply enjoy nature at it's best.
I often find myself heading to Fort Williams for some outdoor time or photo fun; it's a great close to home destination, which is easily accessible daily. If you're a history buff you will thoroughly enjoy the Portland Head Light museum. You can find all sorts of interesting history and facts in the museum guidebook: the great stone tower has stood watch since 1791, when construction was completed, (looking at the structure this may be hard to believe, it's still in perfect condition!) and the lighthouse was originally lit with sixteen whale oil lamps, which were first lit on January 10, 1791. You might find your imagination wandering a bit as you walk along the same shore where an eight man guard stood watch to warn of coming British attacks back in 1776. Fort Williams Park will offer a great opportunity to explore nature and find some great Maine history, so whether you are a local or a visitor, be sure to pay it a visit this summer to experience some Maine outdoor time of your own!